The provisional date for the 2017 Reigate, Redhill and District Rail Users Association AGM has been set for the Thursday 30 March, 19.30 in the Harlequin Theatre, Redhill.
Our annual AGM is more than just a formal meeting of members of the rail user group. We also invite representatives of the Rail Operating companies to share news, updates, and answer questions. And we've already had confirmation that Angie Doll, Passenger Services Director for Southern will be attending.
Entry to the AGM is for full members only. If you're interested in attending membership is just £5 and you can find our more on our membership page.
Yesterday the RRDRUA President Crispin Blunt MP has written to Chris Grayling asking for his attendance too.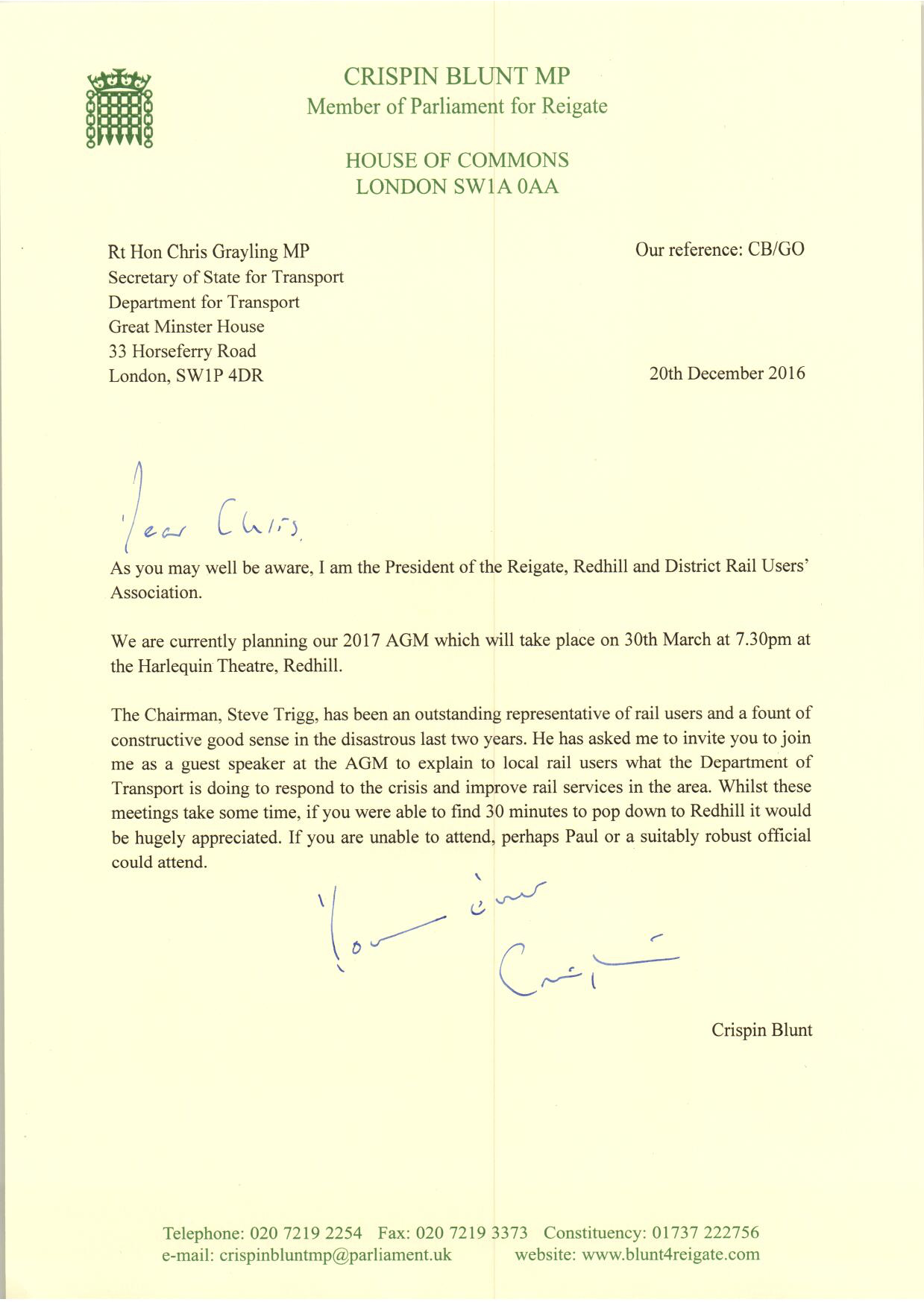 A copy of the letter can also be downloaded in PDF.