A message to the leader of the RMT, the Department for Transport and Southern Rail
We, your passengers, have had enough. Enough of the daily cancellations, enough of the ubiquitous delays, enough of the unofficial strikes and enough of your inaction. All of us are suffering uncertainty and stress on a daily basis, and some of us have even lost our jobs because of your imploding 'service'. Only you can stop this, so we are asking you to get around the table now, immediately, today, and work out a deal. Don't leave the room until you have one. We can see sense, it's about time you did too.
From the Reigate, Redhill & District Rail Users' Association, on behalf of all Southern Rail passengers.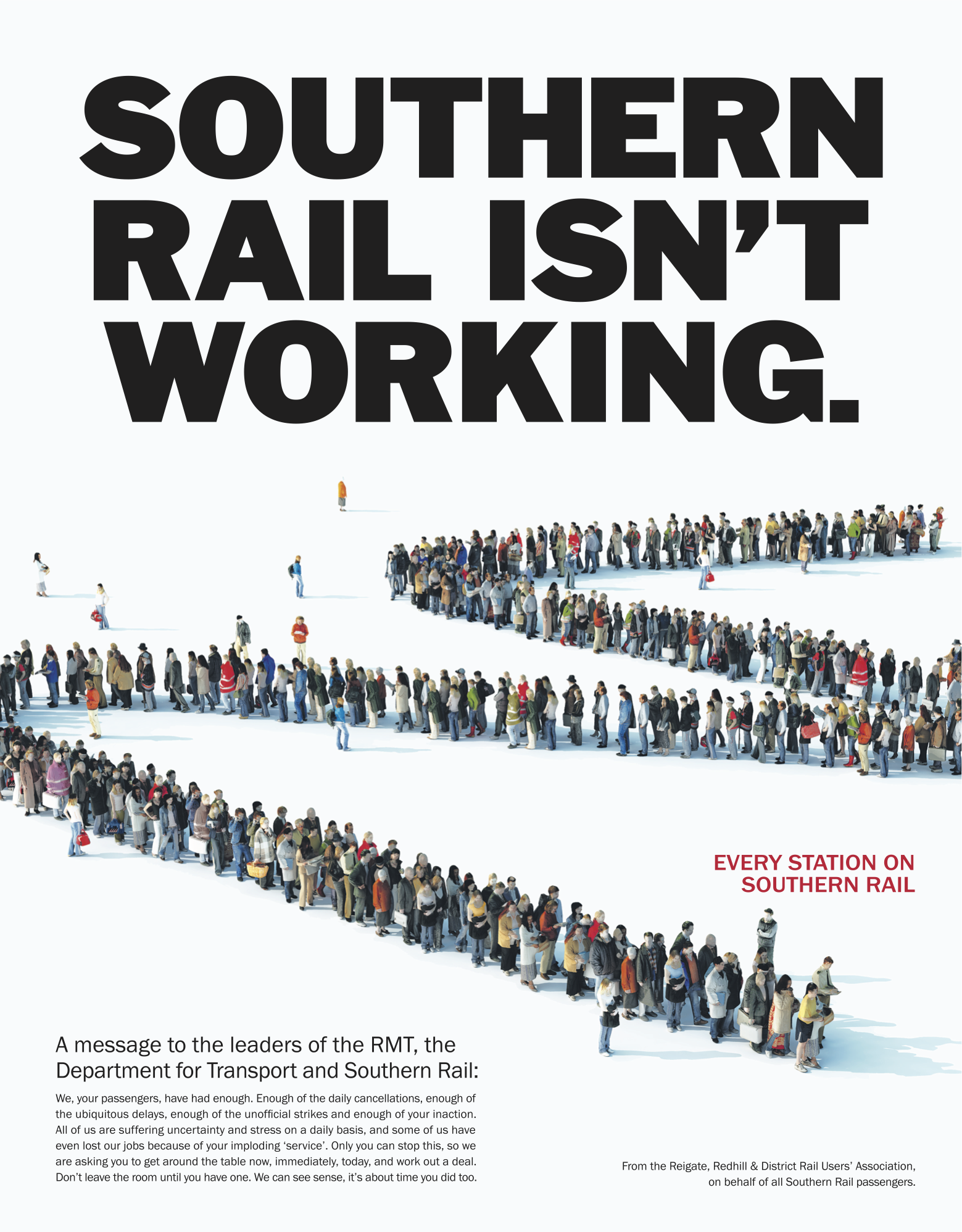 A PDF of this advert can be downloaded here (1.7MB)
As featured in the Times newspaper on 6 July 2016.